by creativehair on Jan.19, 2010, under creative hair wigan, Hair dresser wigan, hair salon wigan, hairdresser wigan
Looking for a hair cutting and colouring specialist in Standish, At Creative Hair Design in Wigan all aspects of hairdressing are available from precision cutting, colouring to having your hair pinned up for that special occasion.
With only a ten minute drive in the car and free parking at the rear of the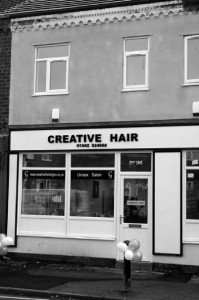 hairdressing salon we are only four miles away from Standish town centre, Creative Hair is just outside Wigan Town Centre we offer over 26 years of combined experience working at hairdressers in Wigan and St Helens
Do you sometimes feel bad about yourself? Hate your hair and want a completely new look? Do you wish you could change it for a healthy, well-cut image? If so, it's time you took control. We at Creative Hair Design would like to invite you to make an appointment, or just call into the salon in Wigan for a free consultation.
The Creative Hair team prides itself on "listening". We want to give you the hairstyle that you want. Sharing the knowledge and expertise of our team of professionals, we'll guide you towards the look what will best suit your face shape and skin tone, personality and lifestyle to create a look that is contemporary and manageable for you and your lifestyle.
This is why we pride ourselves as being one of the Best Hairdressers in Wigan
So why not take advantage of our offer of a "free consultation"? Call 01942 824668. We can't expect you to believe we are different until you see for yourself. You will see results from the word GO! You may be sceptical, but it's absolutely true. You have our word on it
As a unisex hair salon we can offer something for the whole family our services include: Cutting, Styling, Blow Dries, Colouring and Straightening
We have a wide range of hair products tailoring to each individual style. From the leading hair salon professionals like
Schwarzkopf professional
Igora royal (permanent colour)
Igora vibrance (semi permanent)
Osis
Bonacure
D:fi.
Hairdressers Wigan, Creative Hair Design, high quality hairdressers in Wigan, we are located just half a mile from Wigan town center. 120 Darlington Street Wigan Greater Manchester WN1 3BH or phone Tina or Jamie on 01942 824668 for more information about the best hairdressers in Wigan and the best hairdressers in the Wigan and st helens area.