by creativehair on Jun.21, 2010, under creative hair, creative hair wigan
Creative Hair Design on Darlington Street in Wigan would like to thank everyone who donated money to do a reverse bungee for charity that was organised by the Joe Jaffe Hospital Support Charity (registered charity No.1042019) who is raising funds to provide cancer treatment for The Christie new patient centre.
Funds raised will help provide patients with specialist equipment that is not ordinarily available through the NHS
Creative Hair Design's owners Tina and Jamie have nominated there husbands Damian and Anthony to do the reverse bungee on behalf of the hairdressing salon in Wigan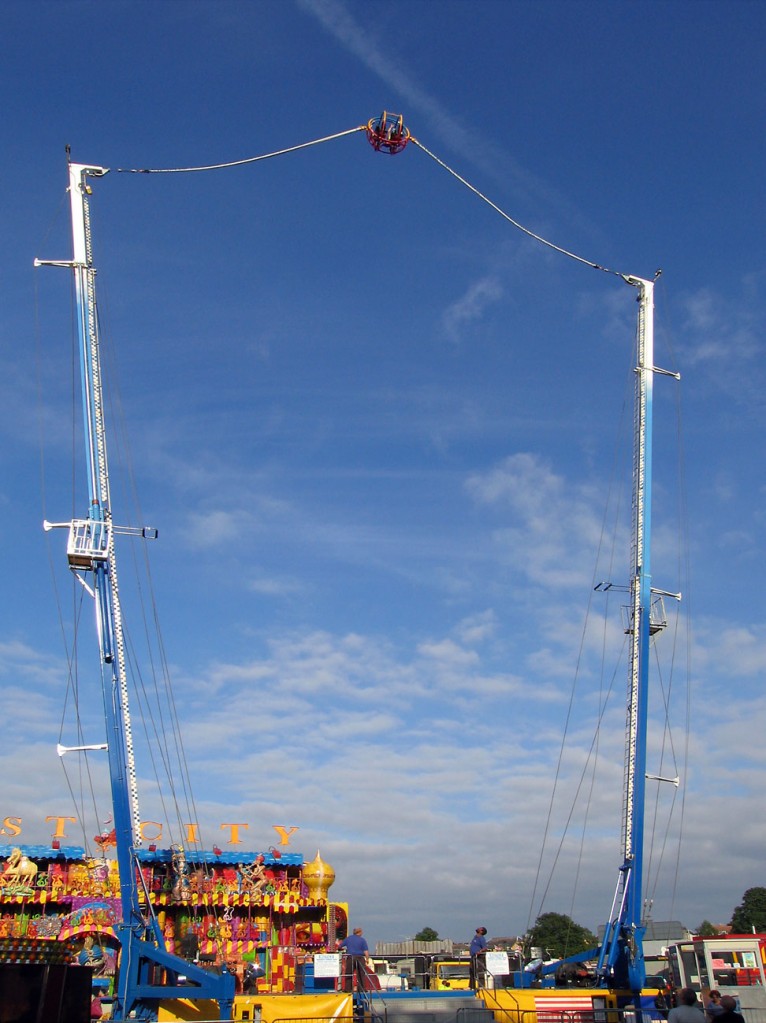 The bungee took place at The Mount, Orrell in Wigan on Sunday the 23/05/2010 between 11am-6pm, The Mount, is located just off J26 of the M6 at Orrell, Wigan in Lancashire.
Creative Hair Design has raised over £100 from people donating money when visiting hairdressing salon and appreciate everyone that offered there support to this great cause.
The bungee's acceleration is greater than a Ferrari, Damian and Anthony of creative hair design Wigan will experience a gravitational force of 4.8G's!!! And will be catapulted skyward, reaching a height of 200ft in less than 1.4 seconds
Making a difference
Creative hair design knows your support will help make a difference to cancer patients, both now and in the future.
The new Patient Treatment Centre, due to open in 2011, will include the world's largest early phase clinical trials unit. This will be twice as big as current clinical trials units and around 2,400 local patients a year will benefit by accessing the latest treatments as they become available. With more new treatments tested there, the research will also benefit the rest of the UK and beyond.
 Creative hair design's kind supporters can make a difference. Without the generous donations received through the charities, Christies would not be able to carry out there world-class research programme, or give their patients the best possible experience when they visit the hospital.
From all the staff at creative hair design in Wigan thanks for your support remember were on 96 Darlington street Wigan, 01942 824668, info@creativehairwigan.co.uk 
Pictures will be in our gallery soon along with a video of the reverse bungee also it will be on our facebook site 
Hairdressers Wigan, Creative Hair Design, high quality hairdressers in Wigan, we are located just half a mile from Wigan town center. 120 Darlington Street Wigan Greater Manchester WN1 3BH or phone Tina or Jamie on 01942 824668 for more information about the best hairdressers in Wigan and the best hairdressers in the Wigan and st helens area.